The Cottages at Blackadon Farm are the perfect getaway in South Devon, with beautiful beaches and attractions close by. The multi-award-winning holiday rentals command an impressive outlook over Dartmoor National Park to the rear and sweeping views across the South Hams that are breath-taking to the front.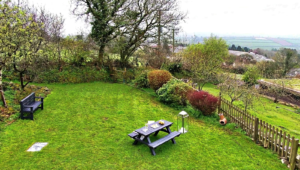 Award Winning
The self-catering accommodation has been designed to a first-class standard; luxurious features provide guests the best experience for making memories, as an individual or a group of up to fifty! Established in November 2019, in just a few short years their exceptional service has won them more than 6 tourism awards, where they were up against other businesses within the sector that span across Devon, Cornwall, the Scilly Isles, Dorset, Bristol & Bath, Somerset, Wiltshire, and Gloucestershire! Three of those awards being gold, and the remainder all silver, with one congratulating them for being an 'Ethical, Responsible & Sustainable Business'.
Eco-Friendly Business
As part of their commitment to living more sustainably, the owners have invested in solar panels to improve electrical consumption; use water supplied by a natural spring, have a private woodland which sustains an array of natural wildlife.  They even employ miniature donkeys to help cut the grass!
They use 100% recycled British wool blankets, as well as a range of eco-friendly, ethically sourced, furnishings and fittings throughout their cottages. The Cottages at Blackadon Farm offer a high-quality service, and proudly support a variety of local businesses, providing guests with information and special offers for activities and days out within the South Hams, and neighbouring districts.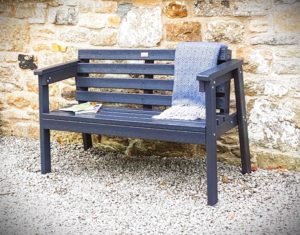 Anything they can get locally, they do, and although they advertise as self-catering, they can organise snack foods, packed-lunches and cooked meals; depending on your preference, this can be delivered warm or oven ready. This is provided through a partnership with Dartmoor Larder who offer a bespoke catering service, using fresh, seasonal, and home-grown organic produce, exclusively prepared to suit your individual needs, and delivered at a mutually convenient time.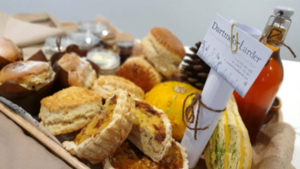 Recycled Furniture at The Cottages at Blackadon Farm
Earlier this year they were in the market for updating their existing outdoor seating and picnic areas. So, after coming across our attractive, 100% recycled range, and taking in to account the benefits of using recycled plastic; that includes the fact it will not rot or rust, is weather resistant and completely maintenance free, they were keen to incorporate DCW Polymers' environmentally conscious, durable outdoor furniture within the grounds.
As part of DCW Polymers' commitment to lowering carbon emissions, we plant a tree for each piece of furniture we sell; an oak tree for our larger pieces and a willow tree for the smaller items. Therefore, the Cottages at Blackadon Farm have contributed to the planting of 5 oak trees and 9 willows, that's a total of 14 trees!
What do they think of our Recycled Furniture?
"Our guests are loving DCW Polymers' recycled plastic furniture. When we tell them it's made using plastic from around the area, they love it even more. Being sustainable is a core part of our ethos at The Cottages at Blackadon Farm. We demonstrate this to guests by using solar panels, use our own spring water supply, have initiatives that reduce energy use such as LED lighting, implemented measures to improve local nature and biodiversity, source responsibly and support local businesses. Working with DCW Polymers has allowed us to become even greener and now have a great product that can be used all year and will last for years."

Marcus Bailey, Co-Owner, The Cottages at Blackadon Farm
To order a piece of your very own outdoor recycled furniture, call 01392 535353 or email [email protected] 
The Cottages at Blackadon Farm
The Cottages at Blackadon Farm are a marvellous place to relax in complete luxury. There are 1, 2, 3, 5 and 10-bedroom, dog-friendly cottages – the majority benefiting from en-suite facilities; they are furnished with super-fast Wi-Fi, smart TVs, and coffee machines. To the rear of the cottages is a large, heated barn equipped with comfy seating. There are a choice of games  suitable for either the kids, or simply the young at heart; and there are several great outdoor spaces whether you want to hide away, get together or picnic in.
To book a stay call Ryan or Marcus on 01752 897034, or call or WhatsApp on 07387 779848 / 07765 181799 or Email: [email protected]