DCW Polymers launches our Recycle & Raise campaign for 2020!
Last years' Recycle & Raise campaign was hugely successful, we recycled over 15,000 tubs and reached over 250,000 people online! Having raised over £1,200 for Dartmoor Zoo last year, we have high hopes that this year will be even bigger and better!
While it has been a difficult decision as there are so many worthy charities that need support, our chosen charities for this year are Dartmoor Zoological Park and Mind – a mental health charity.
This year we can Recycle & Raise with even more materials, so please start washing and saving your containers for us!
What can we Recycle this year?
Confectionery tubs
Ice cream tubs
Cracker tubs
Milk bottle tops
Takeaway containers
Look for the number 5 or PP symbol on the container!
All materials donated to Recycle & Raise will be sent to our plastic reprocessing centre in Exeter, where we will shred the plastics and sell on to manufacturers in the UK, to use in place of virgin polymers. All profits raised will be donated to our two chosen charities, Dartmoor Zoo and Mind.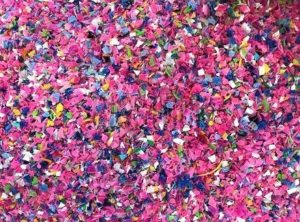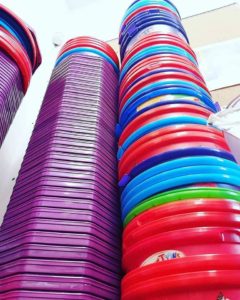 Recycle & Raise Drop Off Locations
We are looking for more partners for this years' Recycle & Raise campaign to collect and store containers on our behalf. If you are willing to support us and collect on our behalf, please contact Emily Almond by emailing [email protected] to receive the marketing pack and be included on our list!
You can find your local drop-off point on our interactive map below! This will be updated as more collection partners join us.
Recycle & Raise 2020 Charities
Dartmoor Zoological Park
Dartmoor Zoological Park is a unique zoo set in 33 acres of beautiful parkland on the outskirts of Plymouth. The Zoo's CEO Benjamin Mee wrote a book about buying the zoo called We Bought A Zoo, which was later became the subject of a major Hollywood film starring Matt Damon and Scarlett Johannson! The Zoo registered as a charity in 2014 which has strengthened it's future and opened up new and exciting opportunities. DCW Polymers has worked closely with Dartmoor Zoo since our MD became a trustee of the charity, and we partnered with them for our 2019 Recycle & Raise campaign! With the Covid-19 restrictions affecting visitor numbers this year, Dartmoor Zoo need our help!
Mind
Mind is a mental health charity who provide advice and support to empower anyone experiencing a mental health problem. They campaign to improve services, raise awareness and promote understanding. Covid-19 restrictions have affected everyone in different ways this year,  it's still very uncertain times which is why it is so important to shine the light on mental health and provide support to those who may be struggling.