Recycled plastic furniture. Tick. Fence posts. Tick. Decking. Tick. Dog agility equipment. Tick. Since the launch of our recycled plastic furniture range in 2021, we've created a variety of products in a bid to create a more circular economy in the South West. Now, we've partnered with commercial outdoor play specialists Rhino Play to create children's play equipment made from recycled plastic.
At DCW Polymers we manufacture plastic planks from the waste plastic we collect from South West businesses. We launched our range with outdoor garden furniture and have since developed the manufacturing process to create even more products. We thought it was about time we ventured into play equipment!
Partnering with Rhino Play
Founded in 2013, Newton Abbot based Rhino Play creates commercial play equipment for a variety of businesses including schools, local councils and holiday parks. Having delivered play equipment to thousands of customers to date, Rhino Play was looking for a more sustainable, longer-lasting alternative to timber.
Enter DCW Polymers. Our team of plastic recycling experts can mould plastic waste into planks. This recycled material can then be used by Rhino Play to create bespoke play equipment for a variety of outdoor spaces. This allows Rhino Play to become more environmentally responsible when choosing its materials.
The partnership has only just begun but Rhino Play has already received three orders for play equipment made from DCW Polymers' recycled plastic material.
Stuart Hunt, Sales and Design Manager at Rhino Play, commented: "We are delighted to be working with DCW Polymers on our new recycled plastic range. It's great to know that we are giving new life to plastic waste by creating very durable, long-lasting products which can be recycled again in the future. We can now offer our clients alternatives to timber that weren't originally available. This recycled product does not rot and is extremely strong but innovative in its design."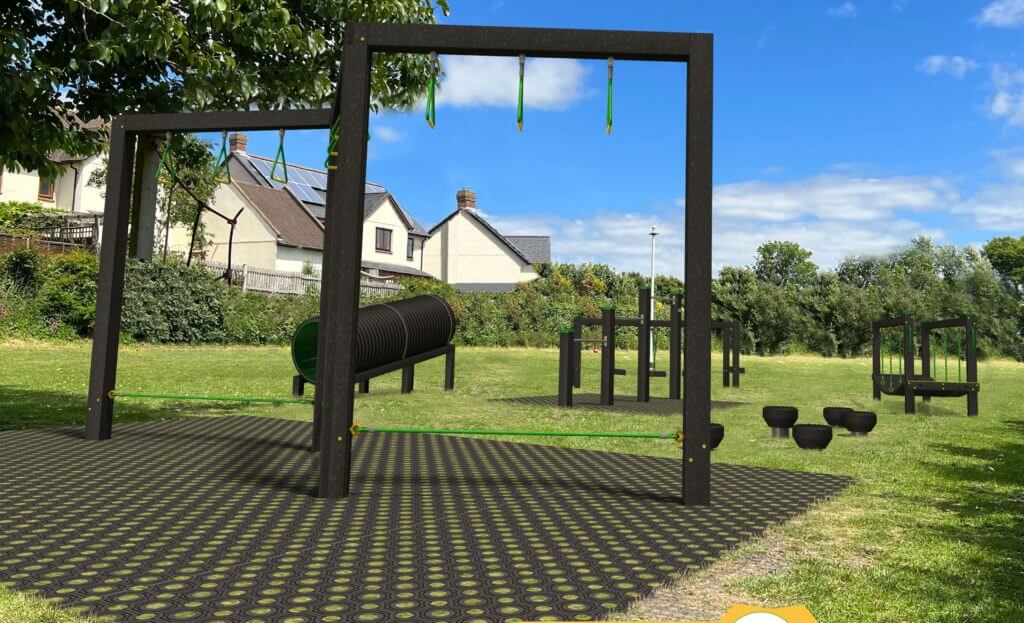 Rhino Play works closely with every customer to create the perfect sustainable design which will fit within their commercial outdoor space. The team of play specialists can create bespoke set-ups using hundreds of designs. From Adventure Climbers to Pirate Ships, Playhouses to Sand Pits, there's something for everyone.
Enhance your sustainability credentials
Purchasers of the new play equipment made from recycled plastic will benefit from a 25-year guarantee. The equipment will not rot, splinter or corrode and will not require painting or treating. Little feet can stomp all over the play equipment without doing any damage.
It can also enhance a business' sustainability credentials. DCW Polymers is a Zero to Landfill company so by purchasing recycled plastic play equipment, customers can purchase with the confidence that they are contributing to a truly circular economy, keeping waste away from landfill.
Simon Almond, Managing Director at DCW Polymers, commented: "Our recycled plastic furniture range knows no limits! We're always trying to push the boundaries to unlock the potential plastic waste has to create the best recycled products in the UK. We kick-started this initiative with plastic furniture but it has quickly grown. We are now pleased to partner with Rhino Play to bring the South West sustainable play equipment."
Simon continued: "As a Zero to Landfill business, we like to support other like-minded businesses who have a thirst for becoming more sustainable. This is why we have chosen to partner with local business Rhino Play. We're excited to bring more sustainable products to companies across the South West."
To cope with the increasing demand for recycled plastic products, DCW Polymers has recently invested £290,000 in new machinery and facilities, increasing production of the range by 400%.
Are you keen to join hundreds of other businesses across the South West and invest in recycled plastic products? Does your old and tired play equipment need replacing? Click here for more information or contact our team on 01392 535353.