Future-proof Fencing

In the outskirts of picturesque Torquay, jewel of the English Riviera, Sherwell Valley Primary School provides education to over 700 local children aged 3 to 11. Founded in 1974, the school has undergone extensive rebuilding in order to create a safe and engaging learning environment. We at DCW Polymers proudly supported these efforts by installing 59 meters of our exclusive recycled picket fencing.
At DCW Polymers, we focus on making the best use of the many tonnes of plastic that our society produces. We collect plastics from across the South West and bring them back to our processing plant in Exeter, where they are re-engineered. Fencing made from this material is perfect for school environments like Sherwell; places where rambunctious kids can be hard on their surroundings!
From Old to New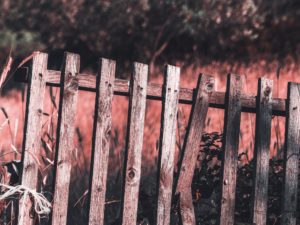 Sherwell used to have traditional wooden fencing enclosing its property, which was a major headache for its maintenance crew. Wooden fencing is susceptible to rot; especially in places like Torquay where the sea-salt breeze can eat away at the natural fibre. When wood rots it's easier to break, making it dangerous, especially in areas where kids like to run and play.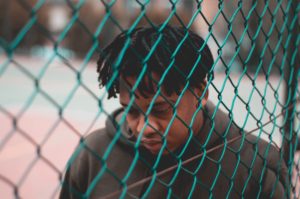 Some schools get around this by using chain-link fencing or similar solutions. For many, this can make an education environment seem more like a prison. This is why Sherwell chose our Polymer fencing instead; it has the charm and aesthetic of wood, whilst being so durable it comes with a decade's guarantee. Sherwell's maintenance crew won't have to fix or replace it and can spend their time working on other improvments, for the benefit of their students.
Keeping it Efficient
Over the summer we worked with Sherwell Valley and Festers Fencing, another local business (find out more about them here). Our skip stood by to collect all of the old, broken wooden fencing and debris. We brought it back to our plant for processing with the rest of the recyclables. Then we installed 59 meters of brand new fencing around the playground. The kids at Sherwell can now safely run around and get out all of their wiggles during breaks. We also surrounded the 'quiet area', where kids who are a bit less energetic can go to relax and just spend time outdoors. Spending time in nature is especially important for children's development, which is partly why we work so hard to preserve it. We saved any offcuts to bring back to Exeter to feed back into the system, which keeps it efficient and sustainable.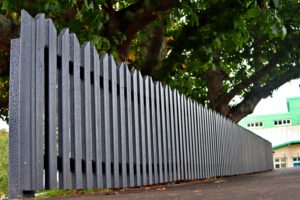 Reduce, Reuse, Recycle, Reimagine
"Sherwell Valley Primary is a large and vibrant place where children enjoy learning and teachers love to teach them. Our vision is to achieve 'excellence in all that we do' and when the opportunity came for us to modernise our Key Stage 1 playground we adopted that vision – to not only create a safe and fun area for our children to learn and play, but also showcase our values of being community focused and inspirational. The fact that DCW Polymers could provide good quality, 100% recycled fencing made from local plastic waste, fit in with our school values of reduce, reuse, recycle. From start to finish the customer service received by all members of their team was excellent and we are proud to be associated with this new innovative product. We look forward to working with them again."

-Kate Sharp, School Business Manager
Sherwell's motto is 'Education today for the world tomorrow'. At DCW Polymers we are proud to help support this message and help educate our kids on ways to be sustainable and eco-friendly, which is only going to become more important as time goes on. Here's hoping the little eco-warriors at Sherwell Valley Primary School will grow up to continue our mission!
Thank you to everyone at Sherwell School and Festers Fencing for helping to create a more sustainable planet.
If you are inspired to make your own environment more sustainable, please click here to find out more ways to do so.
If you would like to find out more about our Polymer products, like garden furniture, dog agility equipment, decking and more, please click here